The Second Gather
Photos taken by Jeff Earls at the second GPNDG, in 1993. Unfortunately, the originals weren't very well focused, and were shot on film and had to be digitized and tweaked. This is as good as I could make them.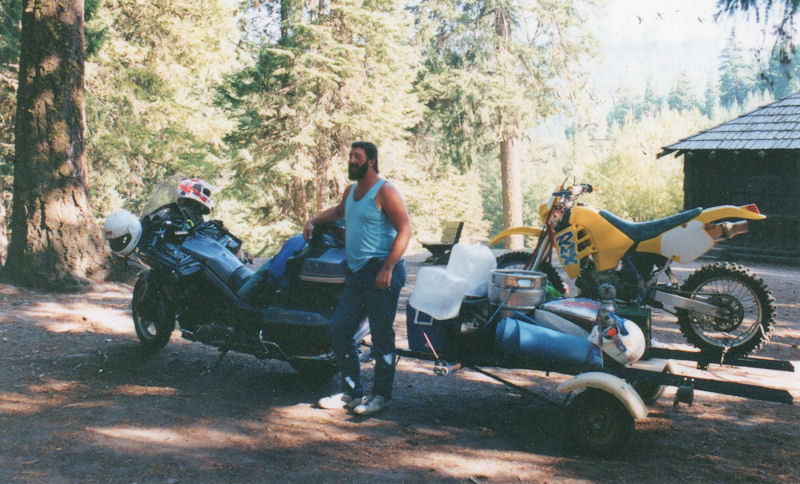 Jim Broglio towed his dirtbike, beer keg and camping gear behind his Yamaha Venture.
An iconic WetLeather photo!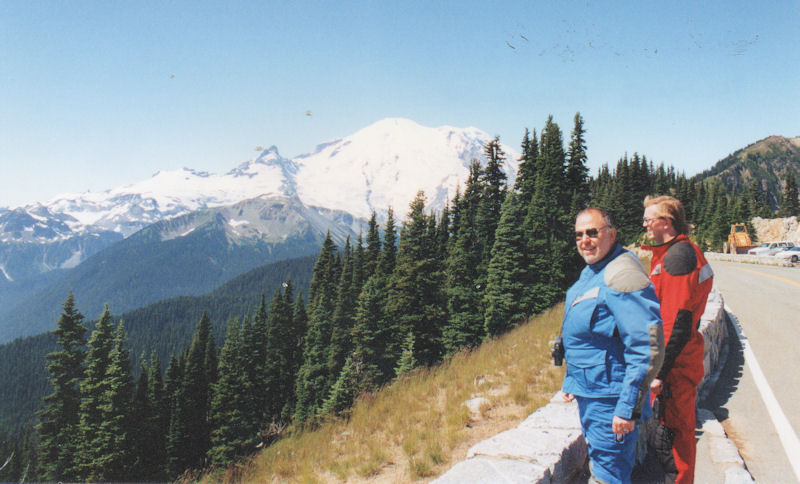 Bill Johns and Blaine Garder at Sunrise point in Mt. Ranier N.P.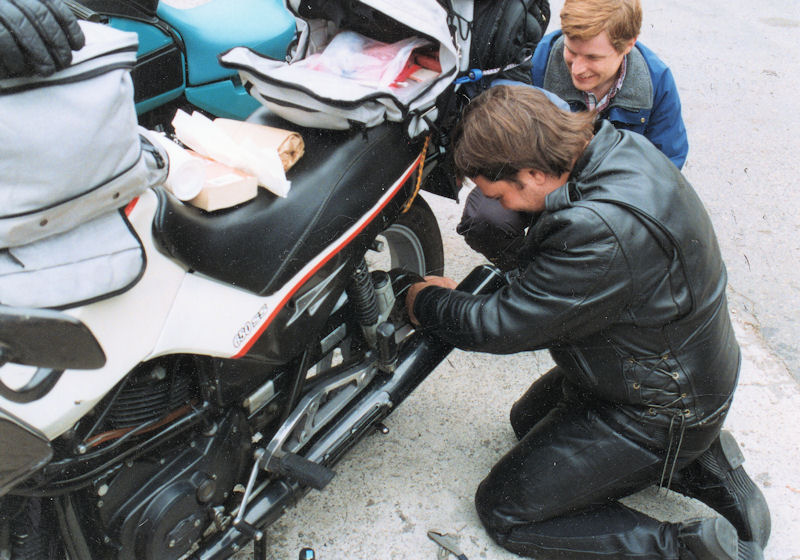 Jim Franklin working on his Cagiva while John "Maddog" Matzka manages the situation.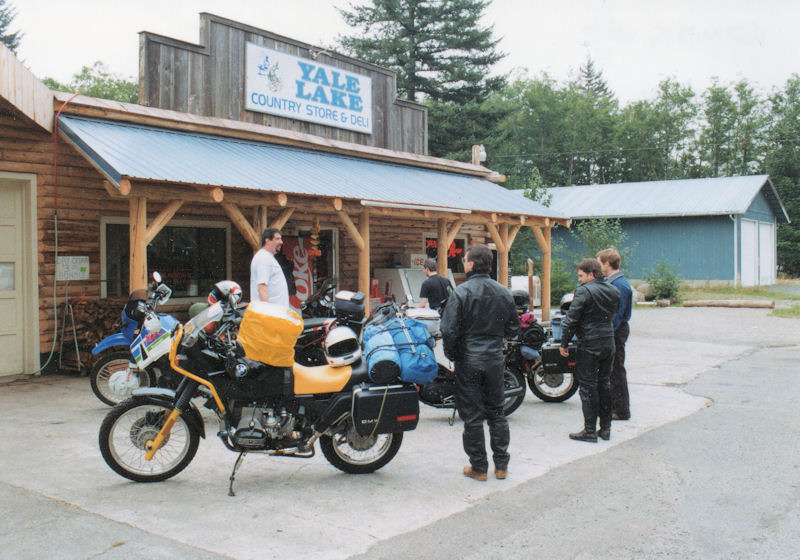 Cougar, WA — Rob Dixon, Dave Wise (distance), Brad Labroad, Jim Franklin, Maddog Matzka.
Copyright © 2010, by GPNDG, Inc. All rights reserved.