The First Gather
Carl's Photos
Clear Lake campground, east of White Pass: Photos taken by Carl Paukstis at the first GPNDG, in 1992. Unfortunately, the originals weren't very well focused.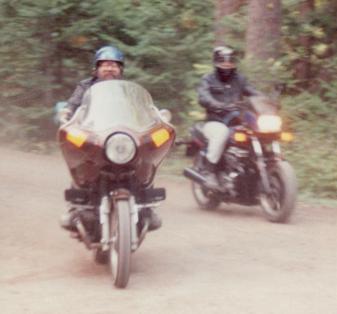 Martin arrives. He wasn't "Fryer" yet. Nor did he then own the Correct Motorcycle.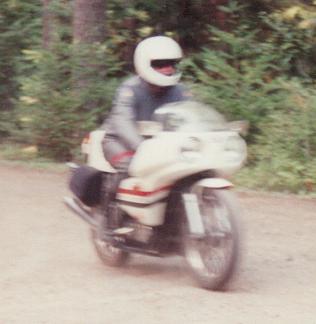 Tim speeds in on his John Player Norton.
I think he still fits into those leathers. Bastard.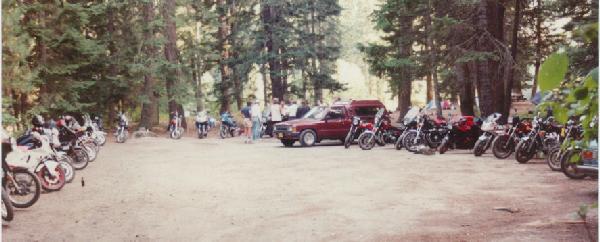 The parking lot. This represents the whole group's rides.
Terry drove the pickup and trailered his brand new CBR900RR.

Ed Hackett begins the Ritual Telling of Lies,
as Beth and Tom listen with barely concealed skepticism...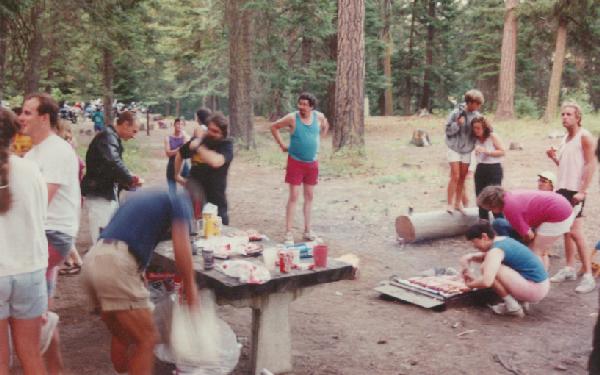 From the left: PatLo and Shannon, Terry working cleanup, Martin, Rob?, Jennifer (the Original Jailbait)
on the log above her mom, Gina, and Steve Dybing on the right.
Rhonda supervises the cooking of the First Meal (which would be those tubular meat-like objects at ground level).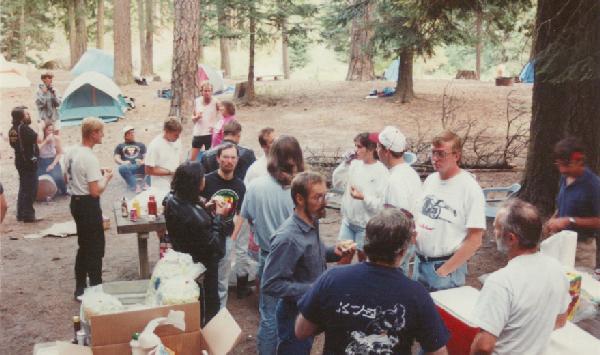 From the left: Martin, Jennifer, Ed Dowtort (blonde), Dr Wetleather (seated), Carol Piller (black leather),
Dave Wise, Dave Karikas, Jeff, Blaine (Original DoD'er and Keeper of Lists), HMarc, and Terry.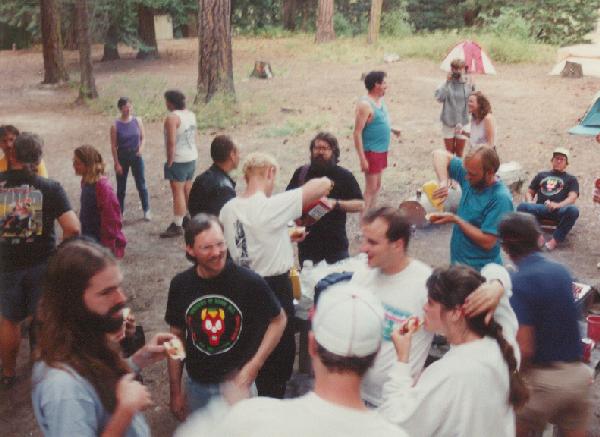 From the left: Ed & Tom, Lisa, Robert Kennedy (foreground), JimF chats up Bonnie, Dave Wise,
Mark Komosa (black jacket), Ed Dowtort (white t-shirt), Martin, Rob Dixon (blue tanktop),
Jeff (foregound) Pat & Shannon, Terry, and BjeT (seated).
In the background, Jailbait Jennifer shoots Carl's picture, as he shoots hers.
I know I'm missing the names of some of the other attendees. If you can fill in the blanks, please send email to
H. Marc
, I'd be ever so grateful.
Jeff Earls' Photos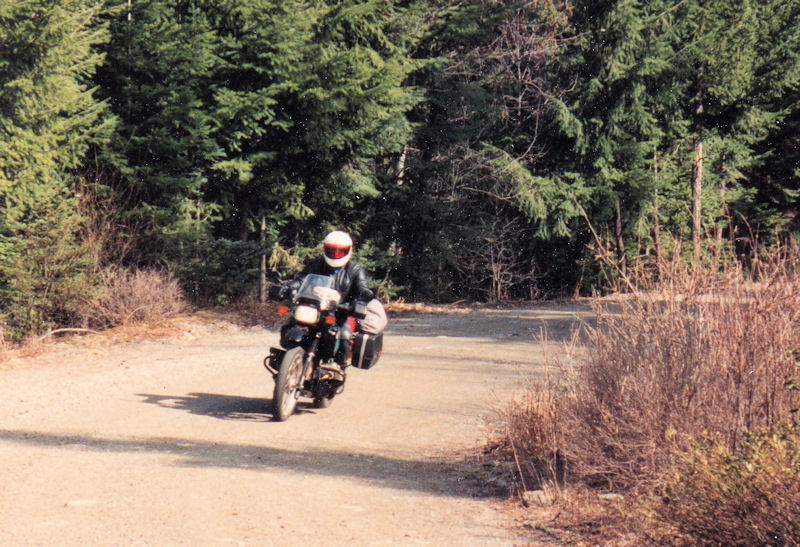 Bill Johns returning from inspecting the GPNDG site (Clear Lake Campground, east of White Pass)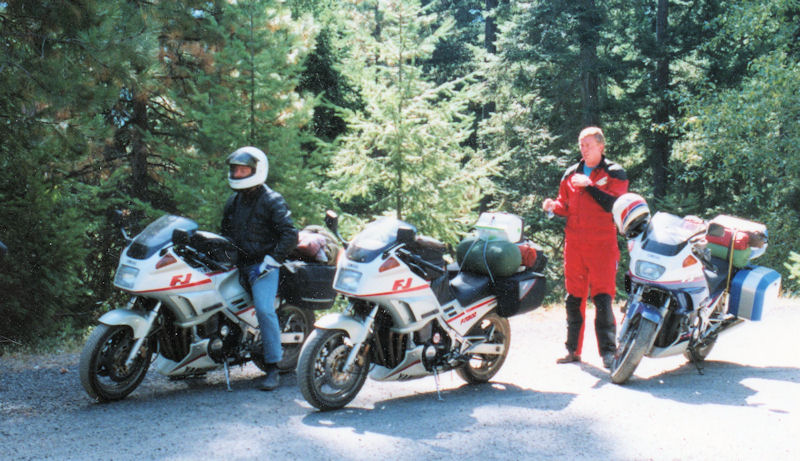 Mike "Poppa" Bain and Blaine Gardner (standing). The FJ1200 was the WetLeather Bike of Choice that year...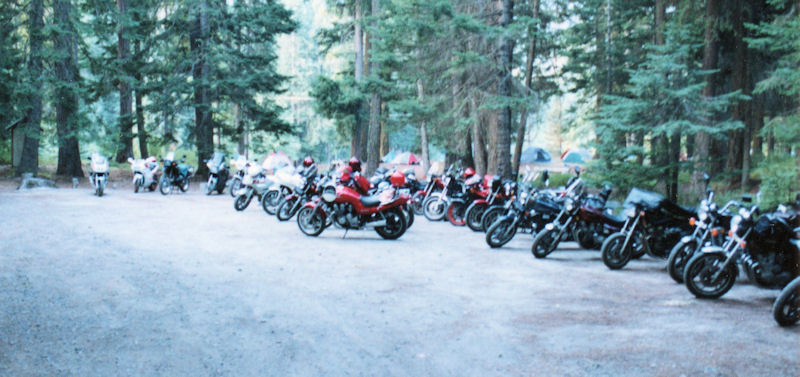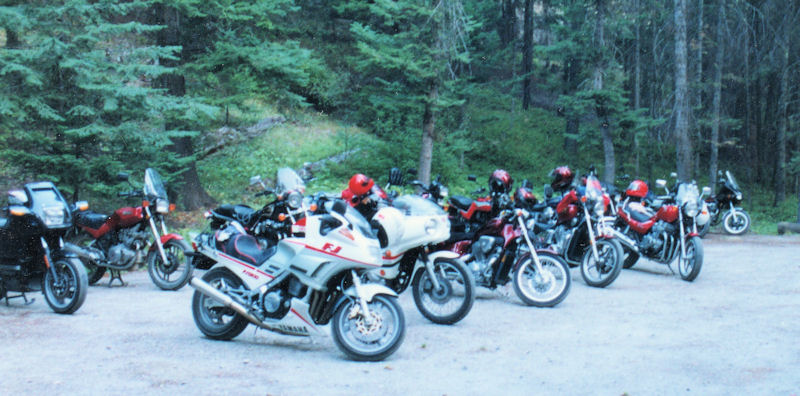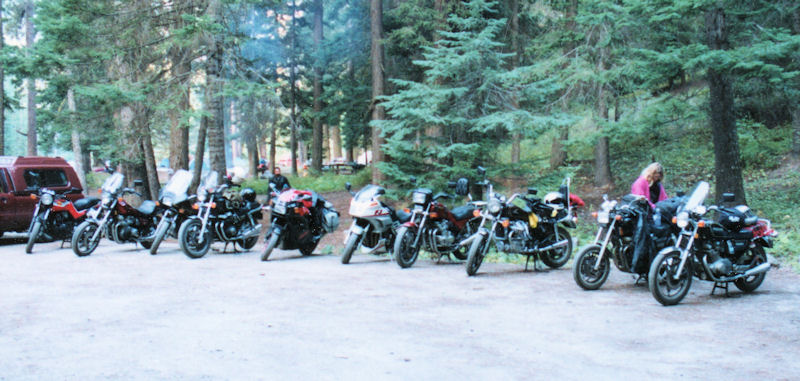 Lisa Sieverts (in pink).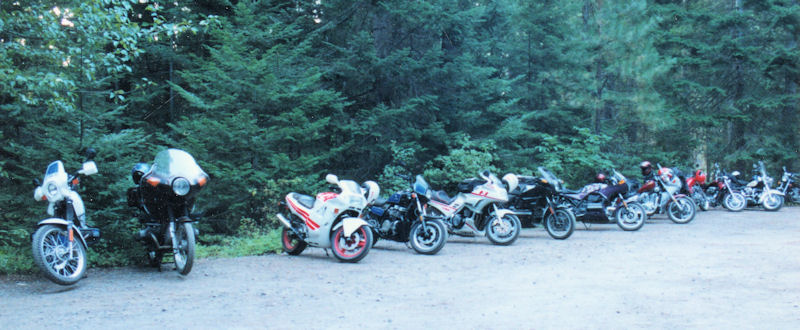 Dave Wise and Bill Johns.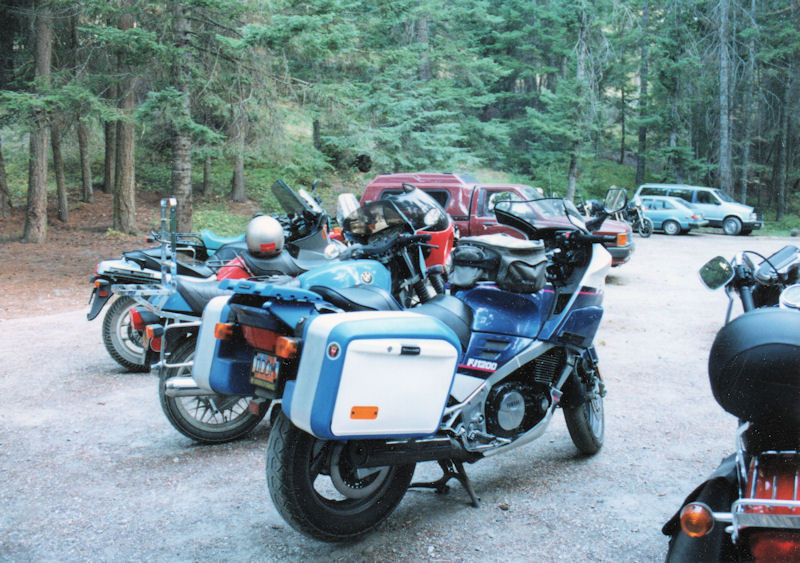 Jeff's FJ1200 with the "Tupperware" bags?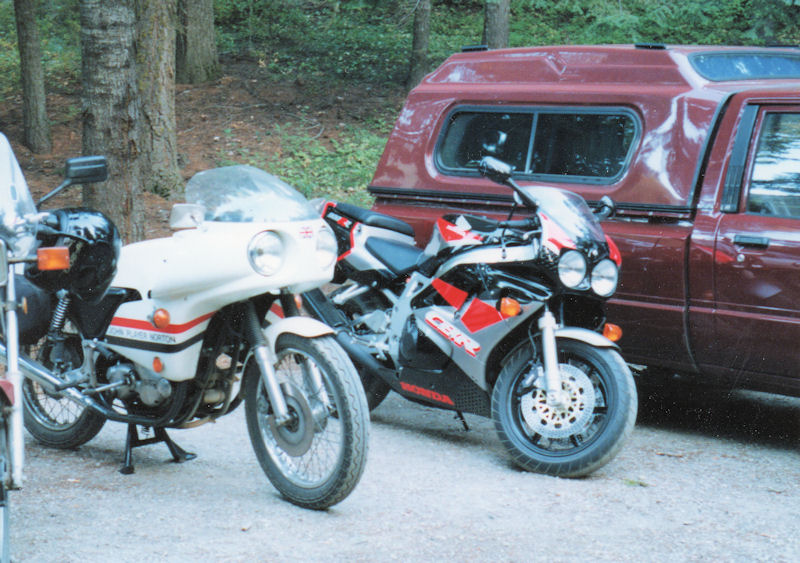 Tim Keane's John Player Norton and Terry Powell's brand new Honda 900RR.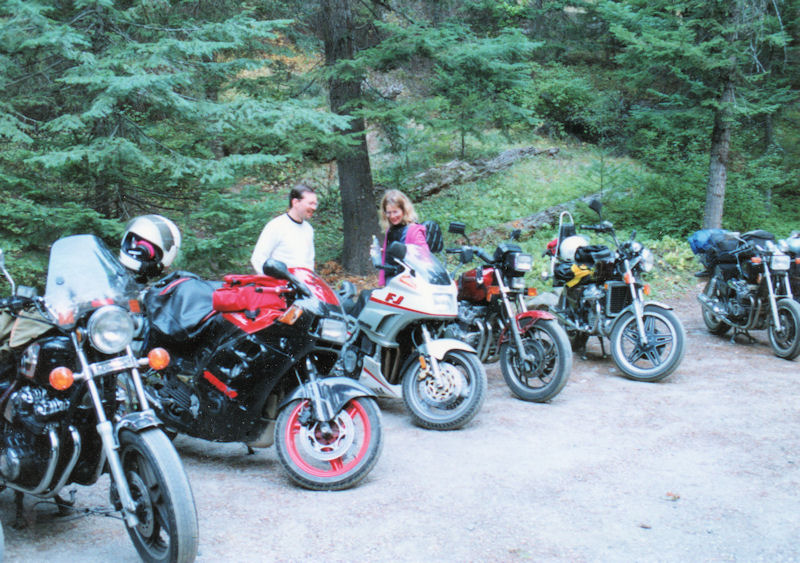 Dave Wise and Lisa Sieverts.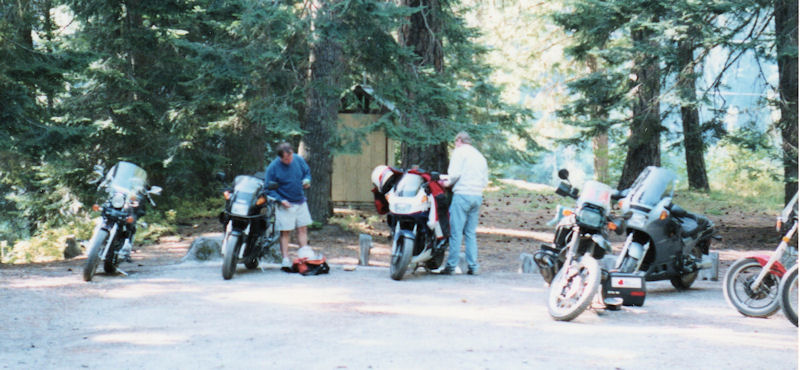 Ed Walsh (in blue) and Blaine Gardner.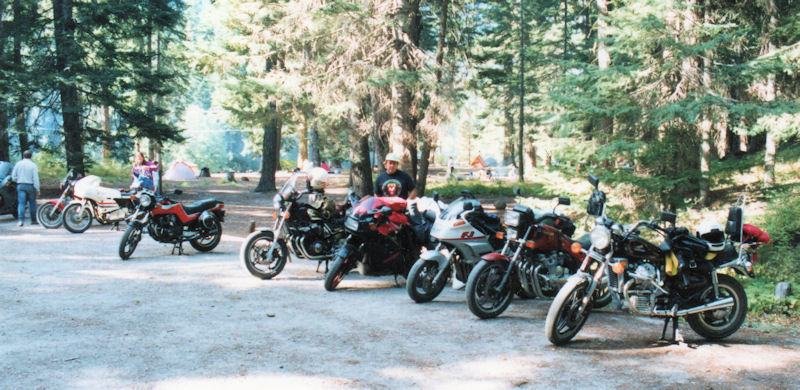 Bob "bjet" Taylor in DoD t-shirt.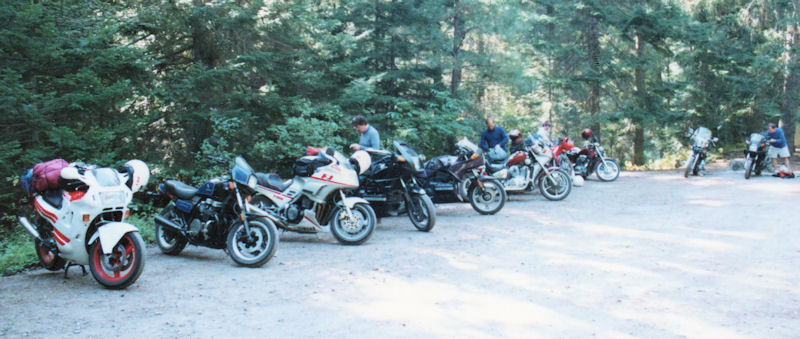 Ed Hackett, ?, ? and Ed Walsh.
Copyright © 2010, by GPNDG, Inc. All rights reserved.